What to do when you horse has a hoof abscess…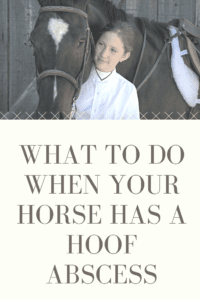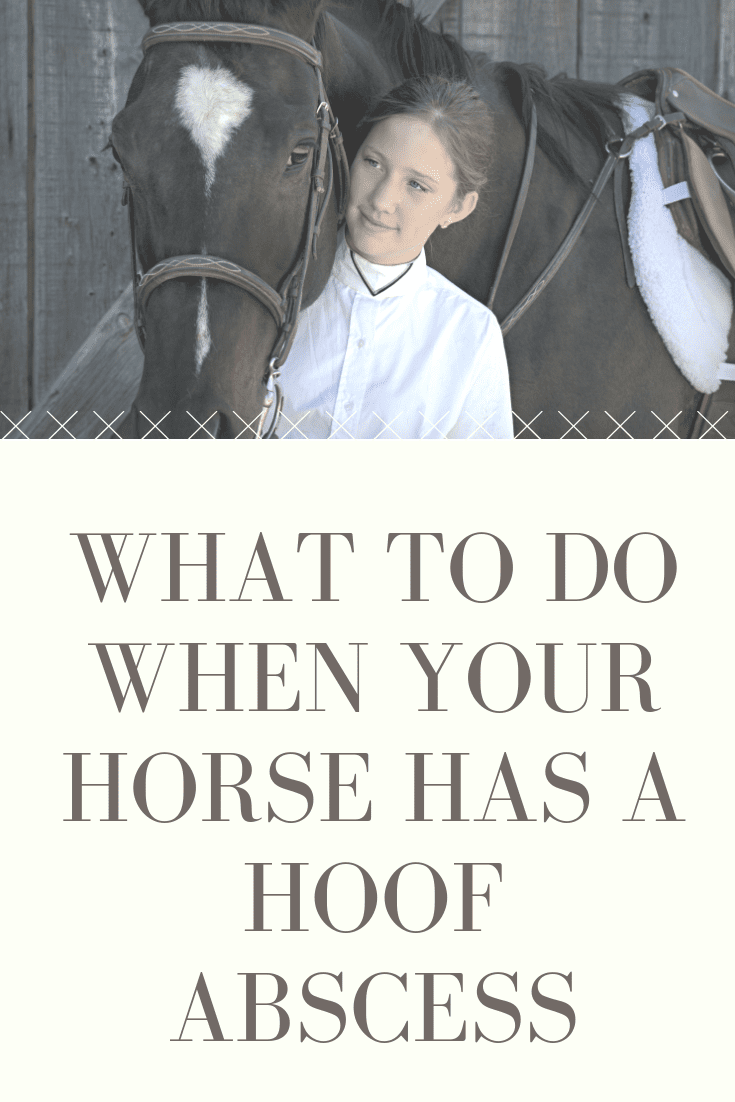 It is a beautiful, crisp, fall morning. You head for the barn to go for a ride only to find your horse is having trouble putting weight on one of their hooves. A closer look reveals tiny cracks in the hoof wall allowing moisture, dirt, and bacteria to enter. Your horse has a hoof abscess. As all horse owners know, the hoof area is notoriously difficult to treat. Since it is extremely painful for the horse, immediate action is needed to begin the healing process. So…
What do you do when an abscess, wound or an infection suddenly appears?
You can fill a bucket with water and Epsom salt and hope your horse will stand still 3 times a day for 15 to 20 minutes while their foot soaks. If you think your horse won't stand still, you can try duct taping a plastic bag or diaper filled with water and Epsom salt around their hoof. Be careful. If you try this, your horse could spook at the sound of the plastic bag. Or…if you are tired of all the old remedies…you can try Curicyn's Innovative Hoof Care Kit.
The Curicyn Hoof Care Kit
It is important to realize you only need to administer the Hoof Care Kit once a day. The design makes it easy to apply Curicyn's Original Formula wound treatment in direct contact with the infected area. This maximizes healing effectiveness. The synergistic ingredients help to pull out the infection and also helps keep the area clean of bacteria. You can purchase a single application kit or a 4-treatment pack. Each application contains; (1) specially molded, rubber hoof boot, (1) absorbent, adhesive pad containing a formula delivery tube and (1) 3oz bottle of Curicyn Original Formula. You will love how easy the kit is to use. You simply clean the area, apply the adhesive pad, slip on the rubber boot and pour the Curicyn Original Formula treatment through the ingenious rubber tube. Put on a protective hoof boot and walk away! Happy horse, happy owner!
The Curicyn Original Formula
The Hoof Care Treatment can stay in place for up to 24 to 48 hours; however, it is recommended to change it out daily. The treatment keeps the hoof abscess clean, giving it time to dry in between applications, and allowing the Curicyn Original Formula to go to work. Curicyn is deep penetrating and helps to reduce inflammation. In addition, it helps promote rapid healing and addresses bacteria at its source. A win-win solution for you and your horse! Purchase The Curicyn Hoof Care Kit at a retailer near you or easily order it online. Don't forget, if you order online you get free shipping in the continental US!
You may also want to watch our HORSE CARE TIP on hoof problems.