Veterinarians love Curicyn
The results that veterinarians have seen on the animals they care for are remarkable.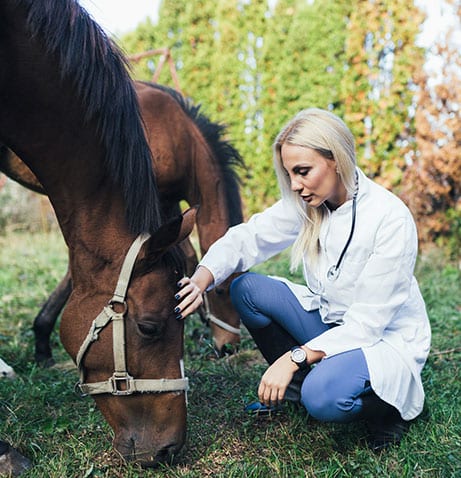 For wounds, burns, and other skin-related issues, Curicyn has demonstrated an exceptional ability to accelerate the healing process and help animals return to their normal lives. And, since four of the ten most common issues for animals visiting primary care veterinary practices are skin-related, Curicyn is a great product to have in your arsenal. Our products can also be used on pink eye, rain rot, fungus, saddles sores, scratches, lacerations, rashes, and more. Our formulas are all easy-to-use, non-toxic, and safe for use on all animals.
Curicyn is of course, not a cure-all, nor is it meant to replace the expertise your training provides your clients and their animals. Serious wounds and skin disorders require greater expertise, prescription-level medications, and/or assistance by a specialist. But when Curicyn can be used on an ailment, it's the solution you'll want by your side.
For veterinary practices, Curicyn is incredibly cost-effective as well.  We handle all product distribution ourselves to keep your costs down and your margins high.  As a result, Curicyn is an inexpensive skin and wound care solution to stock at your practice, use on your patients, and have available to sell alongside your other retail, OTC products.
Here are just a few of our veterinarian endorsers*:
Here at Curicyn, it's important to us that our products are veterinarian approved, and used on their own animals. The success of our products is based on our passion and commitment to helping animals heal and recover and perform at their best - whether they are performance animals, livestock, or family pets. Hear from some of our veterinarian endorsers below to learn more about why Curicyin is veterinarian approved! Because we believe in transparency and honesty, none of these individuals have been compensated for their endorsement. These are all real veterinarians who use our products and believe in what they do.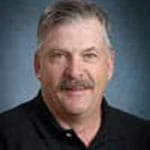 Equine practitioner with emphasis on lameness, dentistry, and alternative medicine – Greeley, Colorado
Former Equine Field Service Veterinarian at Colorado State University where he started and operated one of the first fully mobile veterinary clinics, attended world shows, futurities, and other equine events.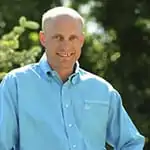 Ellis Farstvedt, DVM, MS, DACVS-LA
Equine Sports Medicine Surgeon – Red Lodge, Montana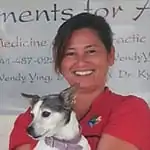 Wendy Ying, MS, DVM, TCVMP, CVA, CCRT
Holistic house call veterinarian – Sarasota, Florida
Co-host of The Driving Radio Show on the Horse Radio Network with Glenn the Geek. Broadcast on the 1st Thursday of the month on Horses in the Morning, the world's leading daily morning podcast for the horse world with listeners in over 90 countries.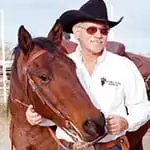 Tony Scheiber, DVM, DABVP
Equine and large animal veterinarian – Cody, Wyoming
Special interest in equine nutrition research at the Stamina Plus Research Facility.
20+ years as Veterinarian of the Cody Stampede and the Cody Nite Rodeos.
Nominated for the PRCA Veterinarian of The Year in 2014 and 2015.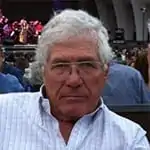 Equine veterinarian at Los Angeles Vet Station at the LA Equestrian Center - Burbank, California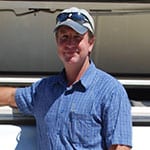 Equine veterinarian – Camp Verde, Arizona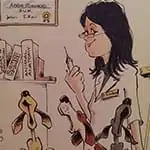 Small animal and equine veterinarian – Holbrook, Arizona
*None of these individuals have been compensated for their endorsement.